Starting from 204,54€
Best Price Guaranteed
Book now
200,28 €
(Hab/noche)
my reservation
"Granada Streets"
1st Eurostars Hotels Granada Photography Prize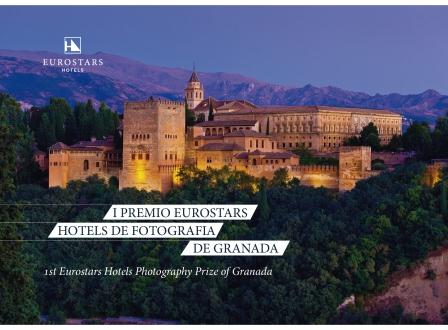 Hotusa Group invites all citizens and visitors to participate in the
Eurostars Hotels Granada Photography Prize.
The contest winners will be the authors of photos that the panel of judges deems to best reflect the theme:
"Granada Streets".
Granada invites us to wander its streets for an unforgettable experience. The
Albaicín neighbourhood,
with its thousand-year-old cobblestone streets, has a magical feeling all its own. Another iconic artery in the city is the
Paseo de los Tristes,
one of the most romantic, charming spots in Granada, with excellent views of the Alhambra. But the streets of Granada don't lead only into the past. The city is also marked by its large shopping boulevards, like
Calle Recogidas
and
Gran Vía de Colón,
which fill with people enjoying their free time in Granada.
How to participate?
Anyone interested in participating in the contest may do so before the 22nd of February 2018 on the site dedicated to the contest, where they can upload a maximum of three different series.
To do this, they must load their works on the site following the established format:
a series of three photographs that, as a whole, comprise an artistic unit.
Each participant can deliver a maximum of three series.
To present the photographs online, participants must upload
a single canvas of 30 x 100 cm in which will appear the three photographs and the 5 cm spaces between them.
The works must have a recommended weight of between
1 and 6 MB.
(See more details in the competition rules).
Prizes
The winner will receive €1,500 and the 8 runners up will receive a free stay at the Eurostars hotel of his election.
Contest Terms
Photo contest