Starting from 204,54€
Best Price Guaranteed
Book now
200,28 €
(Hab/noche)
my reservation
"Lisbon, river and sea"
1st Eurostars Hotels Lisbon Photography Prize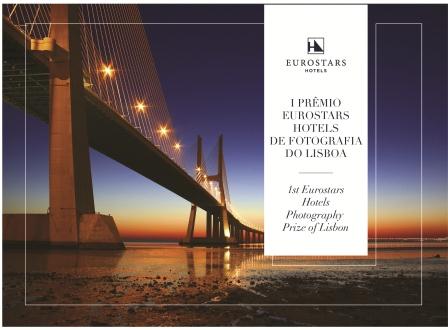 Hotusa Group invites all citizens and visitors to participate in the
Eurostars Hotels Lisbon Photography Prize.
The contest winners will be the authors of photos that the panel of judges deems to best reflect the theme:
"Lisbon, river and sea".
Lisbon is the only European capital located so close to excellent beaches, which allows visitors to combine culture and fun by the sea. The banks of the river (Tajo) in the Portuguese capital are a peaceful spot, perfect for recreational activities along
Avenida Ribeira das Naus,
with its wide path along the river. An impressive 19 km long, this invaluable heritage in Lisbon keeps the city's maritime tradition alive. This is one of the most important elements that represent Lisbon life, along with the
Belém Tower,
a fortified tower at the mouth of the Tajo River. The city's seafaring culture can be seen at the Maritime Museum, located in the west wing of the
Jeronimos Monastery,
which gives visitors a look at Portuguese naval history through models, maps and authentic ships from different historical periods.
How to participate?
Anyone interested in participating in the contest may do so before the
11st of January 2018
on the site dedicated to the contest, where they can upload a maximum of three different series.
To do this, they must load their works on the site following the established format:
a series of three photographs that, as a whole, comprise an artistic unit.
Each participant can deliver a maximum of three series.
To present the photographs online, participants must upload
a single canvas of 30 x 100 cm in which will appear the three photographs and the 5 cm spaces between them.
The works must have a recommended weight of between
1 and 6 MB.
(See more details in the competition rules).
Prizes
The winner will receive €1,500 and the 8 runners up will receive a free stay at the Eurostars hotel of his election.
Contest Terms
Photo contest