Starting from 204,54€
Best Price Guaranteed
Book now
200,28 €
(Hab/noche)
my reservation
"Prague Architectures"
1st Eurostars Hotels Prague Photography Prize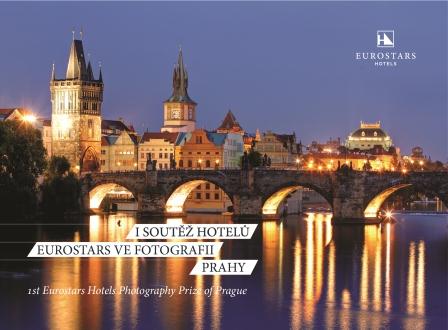 Hotusa Group invites all citizens and visitors to participate in the
Eurostars Hotels Prague Photography Prize.
The contest winners will be the authors of photos that the panel of judges deems to best reflect the theme:
"Prague Architectures".
Prague's rich history has given it a wealth of buildings representing different architectural styles. The Czech capital's architecture is one of the things that sets it apart: from the 14th century Gothic style, which made it a beautiful city and the political and cultural centre of Europe; to the art nouveau of the 19th and 20th centuries, which found its way into all of the buildings of that time and heavily influenced the city's appearance; to more contemporary architecture, such as Frank Gehry's Dancing House, one of the icons of modern Czech architecture.
How to participate?
Anyone interested in participating in the contest may do so before the
25th of January 2018
on the site dedicated to the contest, where they can upload a maximum of three different series.
To do this, they must load their works on the site following the established format:
a series of three photographs that, as a whole, comprise an artistic unit.
Each participant can deliver a maximum of three series.
To present the photographs online, participants must upload
a single canvas of 30 x 100 cm in which will appear the three photographs and the 5 cm spaces between them.
The works must have a recommended weight of between
1 and 6 MB.
(See more details in the competition rules).
Prizes
The winner will receive €1,500 and the 8 runners up will receive a free stay at the Eurostars hotel of his election.
Contest Terms
If you need to consult the bases of the competition in Czech, you can see them
here
Photo contest