Eurostars hotels
hotels
hotel
in Barcelona - Hospitalet de Llobregat
Best Price Guaranteed
Eurostars in Barcelona - Hospitalet de Llobregat
Discover Barcelona - Hospitalet de Llobregat at one of our Hotels
Hospitalet de Llobregat is a jewel waiting to be discovered that keeps inside it countless heritages vestiges and a singular character, outcome of the mixture between its medieval origin, its industrial past and its open and cosmopolitan present. Beyond its historic union with Barcelona, where borders are fused thanks to several avenues that connect the pulse of both cities, Hospitalet is erected as a unique destination with own attractions.

From the emblematic Fira towers that stand out with an avant-garde and colored touch, to the Atalaya from de 16th century and the stately houses of Pubilla Cases and Can Rigalt, without forgetting the symbolic Carrer Xiperet, Hospitalet de Llobregat surprises by its multiple ambiances and attractions.

Its strategical location, with its excellent connections and its modern infrastructures, have made of this city a destination on the rise for business and congress tourism, in addition to be a privileged stage for fairs and festivals.
The Eurostars Lex is a quality-built located very close to Camp Nou and just a five minute walk from the City of Justice. The rooms are sound-proofed for guests to enjoy maximum peace and quiet.

The eye-opening, striking details are ever-present in the establishment different ambiances: desks illuminated in lilac in the hall, fuchsia and pistachio sofas in the bar and colourful murals in every room.

The hotel Lex has a small gym and a breakfast room which serves a very complete buffet every morning with cured meats and sausages, assortment of cheeses and a wide range of diet foods.

The lobby bar also provides beverages and soft drinks.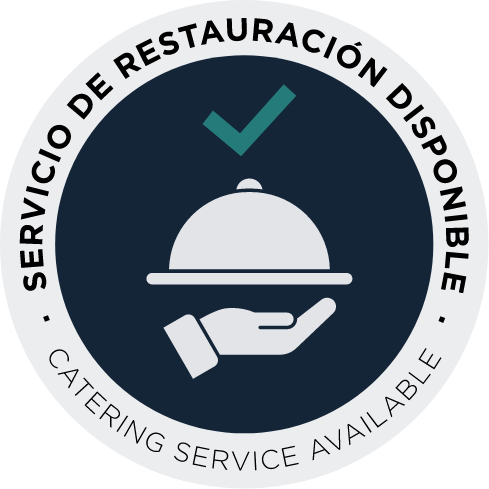 See more
EUROSTARS LEX
C/Buenos Aires 49-51